Custom Painting from your Photos!
How to create a family portrait from your photos.
Would you like to create the perfect family portrait, but you don't have the perfect photo to paint it from? Not a problem, just send us the best photo of each family member and our designer will combine them into one custom made image that our artist will then use to paint from. We will send the mock-up to you first so you can make as many changes to it as you like until you are 100% happy with it. Only then, do you go ahead and commission your painting by choosing the size and finish that you would like, and paying the deposit.
Please see some examples below of our custom hand-painted portraits from multiple photos: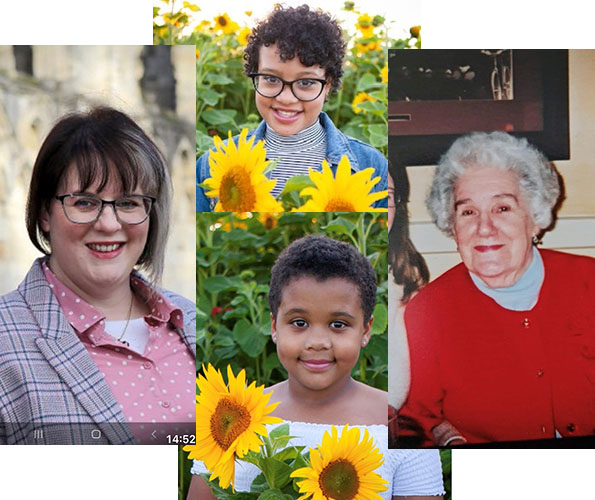 How to create a portrait from a poor quality photo.
Or how about you would like a painting of someone special, but you only have a very poor quality photo of them and the background isn't what you want. No problem either, our designer can enhance your photo to bring out the details that are lacking, and our artist can fill in the rest. We can change the background to something less cluttered and neutral so that the focus is on the person in the portrait.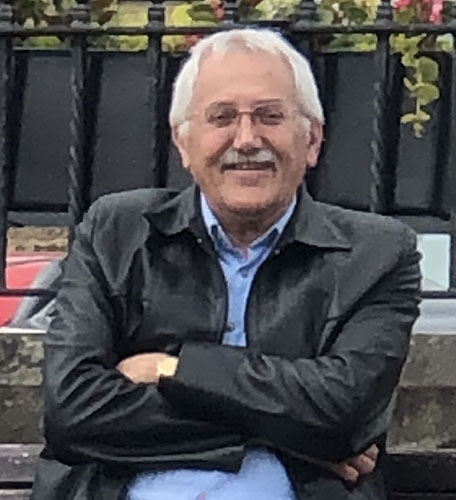 Here is another example of a customer who only had a poor quality photo of their loved one, so our designer enhanced the photo to bring out as much detail as was possible, removed the background and put her in front of a lovely peaceful blue sky. The customer loved it so much he commissioned 3 paintings, one for himself and one of each of his two daughters.
Add colour to a black and white photo.
You may have an old photo of a loved one, or you want to gift a portrait to someone but you only have an old black and white photo of them. If you let us know the colour that you would like adding to it, we can produce a mock-up where we repair the damaged photo, enhance the features and then add colour to it, to come up with a truly custom painting from your photo:
How about something truly unique? A custom painting of you with your younger self!
Margaret emailed us and wanted to create a very unique custom painting for her husband's 60th birthday. She sent us a photo of him as a young man in his football kit and a more recent photo of him in a suit. Our designer created a mock-up of him where his younger self had his arm on the shoulder of his current self. Obviously a photo of the two of them put together wouldn't look very good, but when painted from a blank canvas in the same style, the painting came out very well and both Margaret and her husband were absolutely delighted with it!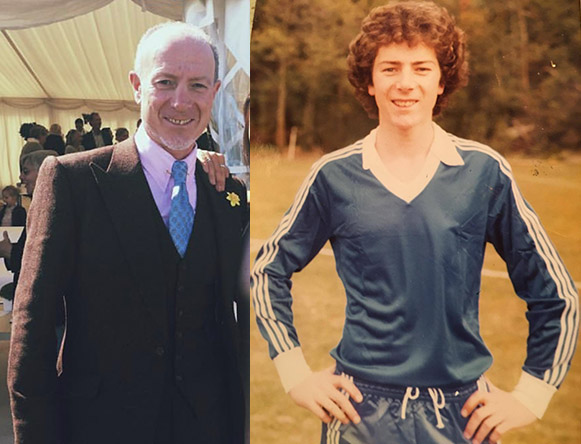 Interested in seeing more of our work? Take a look here at some more of our personalised portraits.