We love to paint portraits, and there are many reasons why our customers have them done:
Lost a loved one and want a portrait painting to remember them by,
Have an old, damaged photo of someone and would like it bringing back to life,
Capture a sporting moment in one of our action portraits
Piece together a family portrait from a number of photos
Capture a special moment between you and your partner to remember forever
How about a lovely painting of your dog or your cat? We paint beautiful Pet Portraits
We even do Horse Portraits!
A professional portrait to commemorate a special moment in your career
A portrait of a man and wife celebrating a special anniversary
A portrait which combines someone who is no longer with us,
We all like to have pictures on our walls to make a house your home, and what can be better than a beautiful portrait painting? So much warmer, and inviting than a photograph, and we can make the perfect portrait for you.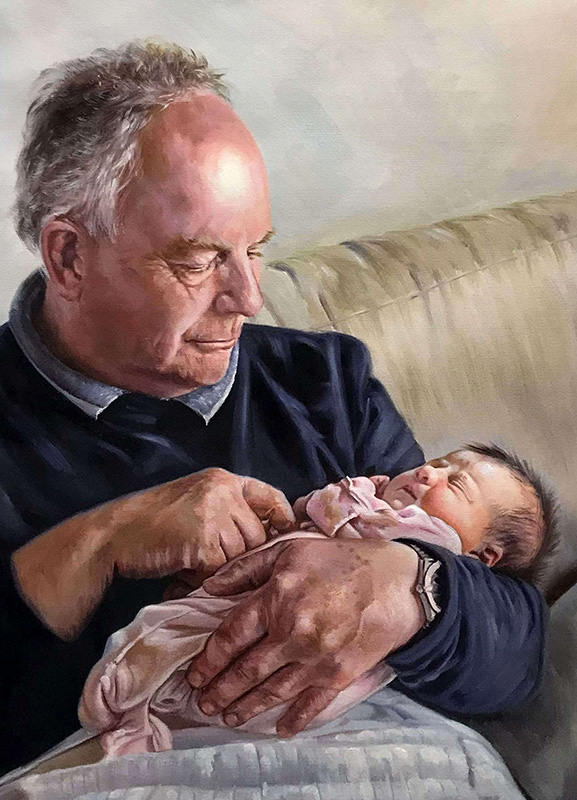 Impressionist Portrait Painting
Lost a Loved one?
We would be honoured to paint a beautiful portrait of a loved one who has passed.
Our artists take great care and pride in their work and our aim is to provide you with a beautiful portrait that really captures this special person and makes you smile every time you look upon it.
We will work with you to make sure they are captured just the way you want.
Bill contacted us as he very sadly lost his wife a year ago and wanted something special as he had many photos of her. After he received his painting he said
I chose a contemporary oil painting, and the result is breathtaking and so lifelike. I wanted a few small changes from the photograph that I provided, and these were carried out without question. The artist is extremely skilled and I have no regrets other than the fact that I didn't do it sooner.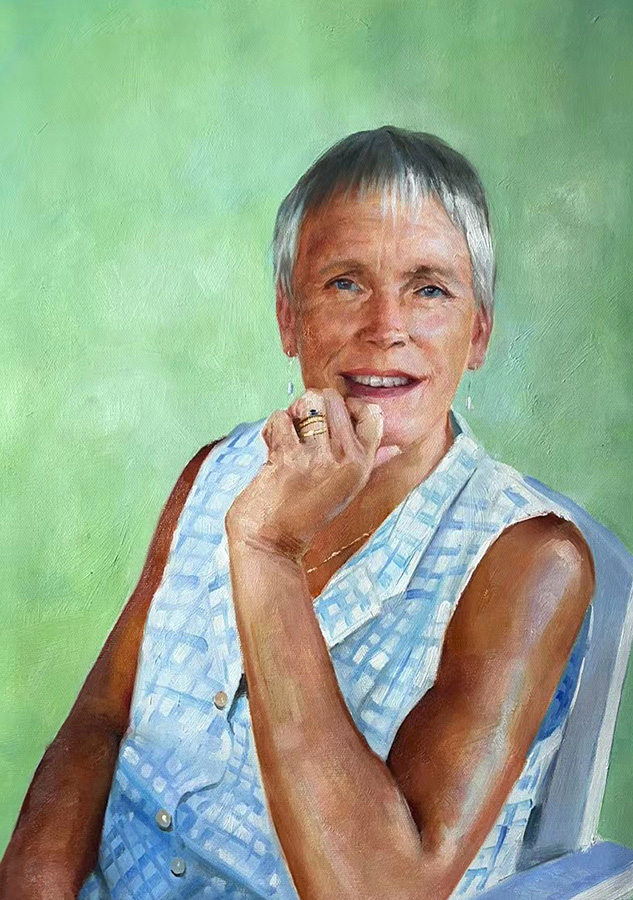 Impressionist Portrait Painting
Restore an Old and damaged photo
If you have an old damaged photo that you love and would like restoring, we can help you.
Some photos are so old and damamged that they can't be restored digitally and then printed out as there is too much missing, but our designer can remove the blemishes and marks and fill in some of the gaps enough that you can see what your painting will look like.
Our artist will then take this reference photo and paint a portrait from scratch filling in ALL the blanks, so you end up with a beautiful portrait painting in mint condition, from your old, damaged photo!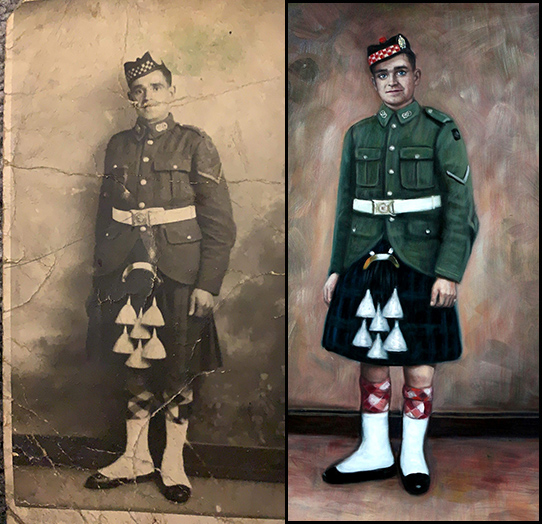 Restoration Portrait Painting
Pet Portraits
Our customers contact us to request a painting of their dog or their cat, especially if they have recently lost them as it is a wonderfull way to remember them.
Our artists do their very best to capture their personality and our customers are delighted with the results.
Stephen emailed in as he and his wife had recently lost their dog 'Roxy' and they wanted a painting of her, he said
Absolutely delighted with the finished painting, you captured the spirit of Roxy and the look in her eyes was perfect. Thank you so much.
Want to see more of our Pet Portraits?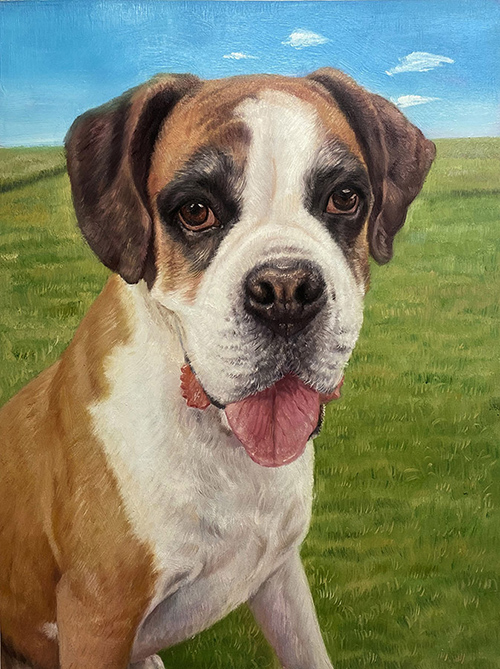 Photo Realistic Pet Portrait