Claude Monet was a founder of French impressionist painting, and the most consistent and prolific practitioner of the movement. Monets' ambition being to document the french landscape, and to do so by painting the same scene time after time.
This painting, Poppy Field at Argenteuil is one of his more famous works and is one of the most reproduced paintings of the last decade.
YOUR PHOTO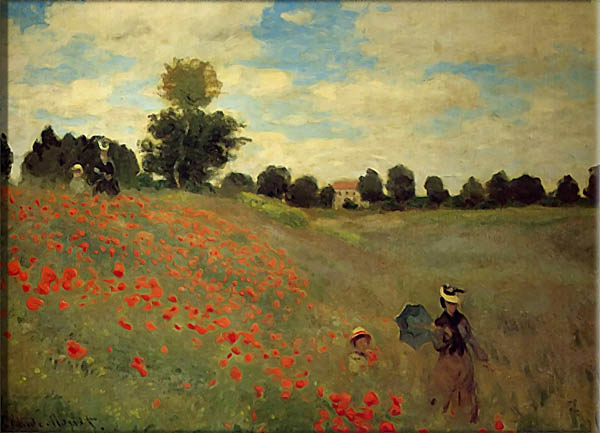 If you choose to have your painting mounted, we use the highest quality stretcher bars to professionally stretch your painting to give you a clean finish on the back, and a gallery wrap around the edges so your painting looks beautiful from all sides.