Scarlett Johansson is an American actress, model and singer, she has been nominated for 4 Golden Globes as well as winning a BAFTA for 'Best Actress in a Leading Role' for Lost in Translation.
Scarlett is also considered as one of Hollywoods modern sex symbols, and she frequently appears in published list of the sexist women in the world, and in 2006 Esquire magazine named her the Sexiest Woman Alive.
YOUR PHOTO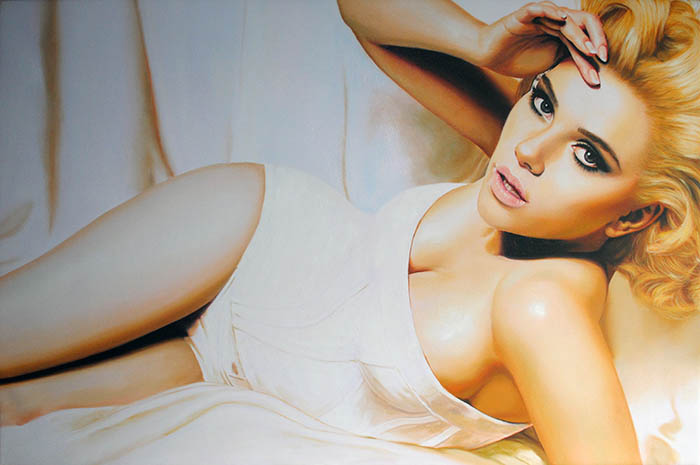 If you choose to have your painting mounted, we use the highest quality stretcher bars to professionally stretch your painting to give you a clean finish on the back, and a gallery wrap around the edges so your painting looks beautiful from all sides.